Oxenfree 2: Lost Signals gets a long-awaited July release date
On PlayStation, Switch, PC, and mobile.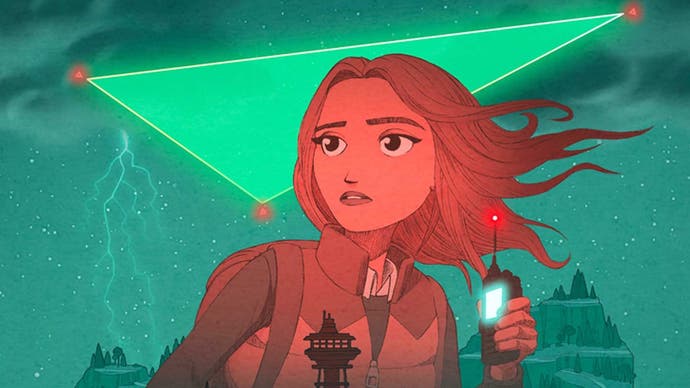 Oxenfree 2: Lost Signals, the long-awaited follow-up to developer Night School Studio's acclaimed supernatural adventure Oxenfree, finally has a release date, and is launching for Switch, PlayStaton, PC, and mobile on 12th July.
Announced back in 2021 and initially expected to launch that same year, Oxenfree 2 is set five years after the memorable, dimension-shattering events of the original game. This time around, the story focuses on new protagonist Riley Poverly, an environmental researcher who returns to her small coastal hometown of Camena which, as you might already have guessed, is being plagued by mysterious radio signals.
Making matters worse, there's a cult on the loose, attempting to open a portal between worlds, but Riley has some useful new tricks to help her investigations. A new walkie talkie, for instance, means communiucation can occur between characters all across Camena even when they're not together, with conversation and dialogue choices affecting how events play out.
"Forge a deep friendship with an old acquaintance from high school or opt to ignore a lost fisherman in need," Night School explains. "Your choices impact who Riley becomes, your relationships, and the story options available to you at every turn."
Oxenfree 2: Lost Signals - which serves as a standalone story, despite ties to the 2016 original - impressed Eurogamer's Christian Donlan when he got a bit of demo from the now-Netflix-owned Night School last year. And everyone else can finally experience its sinister happenings when it launches for PS5, PS4, Switch, PC via Steam, and mobile via Netflix on 12th July.