Honkai: Star Rail on the right track, with 20m downloads already
Hidden in train sight.
Honkai: Star Rail, the latest game from Genshin Impact developer HoYoverse, has already been downloaded more than 20m times.
Needless to say, this is an enormously impressive figure considering the game only came out two days ago, even if it is free to download.
The game has broken records by reaching the number one spot on the iOS game download chart in more countries than any game that has come before, as noted by industry analyst Daniel Ahmad.
Prior to Honkai: Star Rail's release across PC and mobile, the game had over 30m pre-registrations. 21m of these came from China, with the extra 10m coming from across the globe. The game is currently also in development for PlayStation.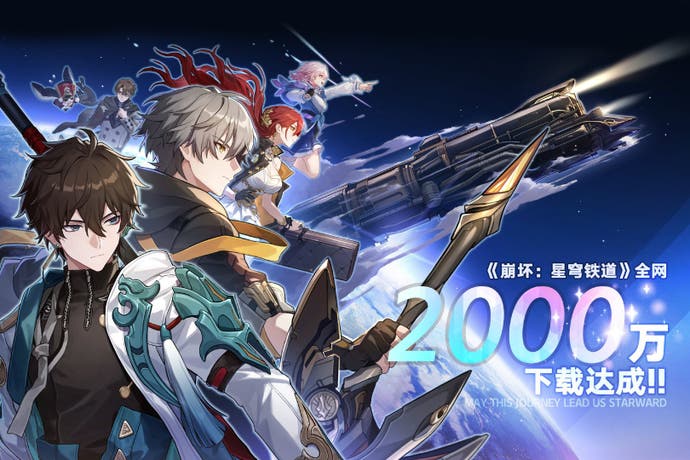 Eurogamer recently gave Honkai: Star Rail a Recommended badge, with our Jessica calling it "more than Genshin Impact in space".
"Maybe the story's execution will fall flat at times, and the environments might look a little bland, but with the promise of a text from your buds around the corner, and delightful combat challenges to suss out, I can't help but get excited for the Astral Express's next destination," she wrote in her review.
Meanwhile, if you are one of the many that have jumped aboard Honkai: Star Rail's Astral Express, but need a little extra hand, be sure to check out our guides. Here are a few to get you started: