How to retreat in Honkai Star Rail
Here's how to flee during combat.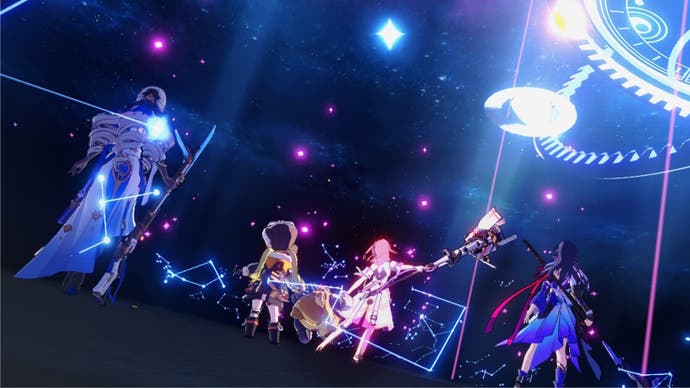 One very important thing Honkai: Star Rail doesn't tell you is how to retreat in battle, which can save you a lot of time when you know you're going to lose eventually.
If you've built a team not suited for a certain enemy encounter, or forgot to use items or a character's helpful Technique to buff your party before engaging an enemy, it's also best to retreat instead of toughing it out and wasting time.
To help you out during combat, we've explained how to retreat in Honkai: Star Rail below, including how to leave the Simulated Universe.
On this page:
Official Release Trailer - "Interstellar Journey" | Honkai: Star Rail.
How to retreat in Honkai Star Rail
For all combat situations, including boss fights and battles in the Forgotten Hall, you can retreat in Honkai Star Rail by pressing the pause button and then selecting 'Retreat', 'Return', or 'End combat and finalize'.
So, PC players need to click the two vertical lines next to the auto-battle toggle in the upper right-hand corner, mobile users just need to touch it, and those playing with a controller should press the options button (AKA the start button).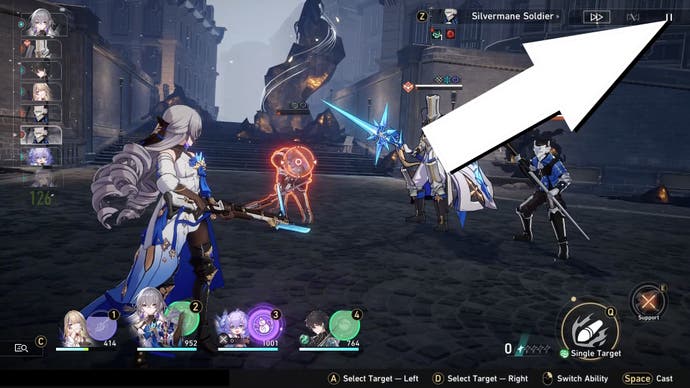 Retreating will take you back to the nearest Space Anchor and heal your party, or boot you to where you began the challenge.
If you retreat from a battle in the Forgotten Hall you will instead be brought back to the main menu of Forgotten Hall.
However, if you're having a tough time in the Simulated Universe and want to retreat, it's handled a little differently.
---
We can help on your early Astral Express journey with our character tier list, redemption codes, how to get Stellar Jade, how to get Star Rail Passes, Stagnant Shadow explainer, and Seele build and Jing Yuan build pages. For side quests, we've also got Ministry of Education quiz answers, puzzle solutions for 'Sensitive Beings', 'Vessel of Mediocrity', and 'Night on the Great Mine'. Elsewhere, you can get more information on the next Banner, and the current 1.0 Banner and events schedule, and check out the English voice actors list.
---
How to leave the Simulated Universe in Honkai Star Rail
It's the same inputs to retreat from battle while in the Simulated Universe - pausing and choosing the option to end combat - but fleeing from one encounter will take you out of the Simulated Universe entirely. So you'll have to start from the beginning of this World again after retreating.
While not in combat you can leave the Simulated Universe by selecting the exit symbol above the mini-map in the upper left-hand corner of the screen.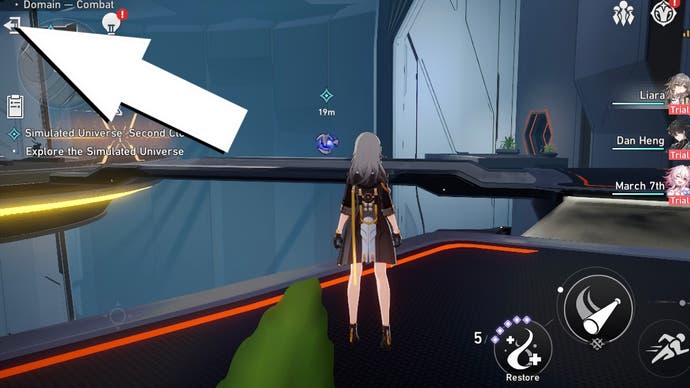 When you leave, any points collected will still count towards your Simulated Universe weekly mission, and you also get to keep item drops from any defeated enemies.
All the best in your future battles in Honkai Star Rail!