GTA Online Weekly Update for May 11, including weekly update time
Bonus GTA$ and RP on Acid Sell missions, plus the Toundra Panthere makes a limited-time return.
Every week the GTA Online weekly update brings a new set of rewards, prizes, and goodies for you to get your hands on. Whether you feel like you want to show off your skills at the LS Car Meet to win a new vehicle or if you want to expand your property portfolio with discounted buildings, there's bound to be something for you.
Here, we're going to take you through everything added in the GTA Online Weekly update so that you know what awaits you when you enter Los Santos. There are a few rewards limited to those of you using next generation consoles, but the majority of things added in the updates can be accessed by everyone playing GTA Online.
The vehicle up for grabs in the Diamond Casino also changes every week, so why not head over to our GTA Online Podium Car piece to find out which car is available to win this time.
On this page:
What time are the GTA Online Weekly Updates?
The update typically goes live on a Thursday morning and here are the times that it roughly drops:
UK: 10am (GMT)
Europe: 11am (CET)
East Coast US: 5am (EST)
West Coast US: 2am (PST)
It's important to note that these are not set times, the updates can arrive earlier or later depending on how Rockstar have decided to release them.
All of the features below are available until the next update on Thursday, 18th May.
The Last Dose Hard Mode Event
The Last Dose Hard Mode event is running until Wednesday, 17th May. Head into any of the Last Dose missions with the highest difficulty and you can grab several rewards before the event ends.
Here's a list of the challenges for this event and the rewards you can get for completing them:
Micro SMG - Complete all of the Last Dose missions on Hard Difficulty.
Black VDG Cardigan - Complete 'Checking In' on Hard difficulty without dying.
Black VDG Wide Designer Jeans - Complete 'Checking In' on Hard difficulty without dying.
Classic DS Tiger Embroidered Designer Jeans - Complete 'Unusual Suspects' on Hard difficulty.
Pink and Lime SC Coin Wraps - Complete 'This Is An Intervention' on Hard difficulty.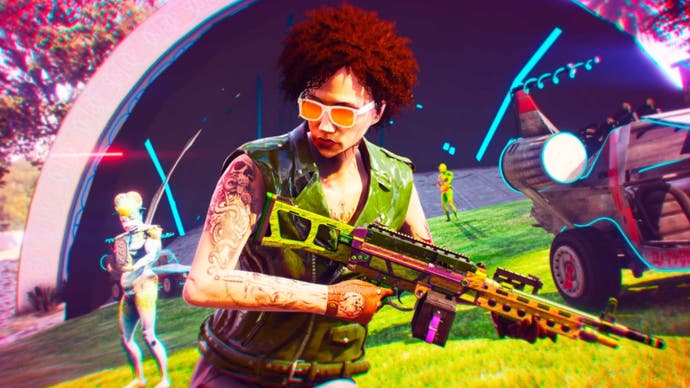 Returning Vehicle
For a limited time, the Toundra Panthere is returning to GTA Online. From now up until May 17th, you can purchase this vehicle from Legendary Motorsport.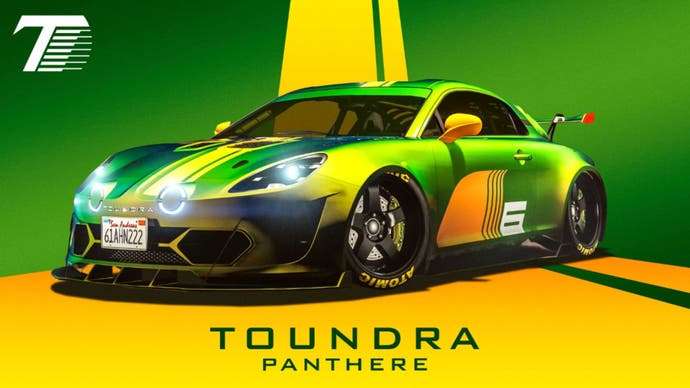 GTA Online Bonus GTA$ and RP
2x GTA$ and RP
1.5x GTA$ and RP
GTA Online Vehicle and Property Discounts
This week, you can grab a few major vehicle savings:
30% Off
Pegassi Torero XO
Declasse Tahoma Coupe
Declasse Draugur
Ocelot Locust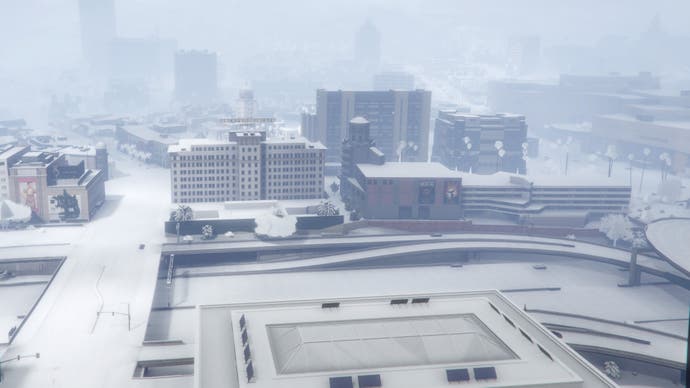 ---
Looking for more GTA Online content? Check out our Weekly Update guide that lists all of the rewards and challenges added this week. If you're feeling lucky, take a look at our Podium Vehicle page too. You can also head to the Gun Van page to find out where it is, and what's in stock this week. If you want more, check out our GTA+ Rewards page for this month as well.
---
GTA Online LS Car Meet Prize Ride
Finish in the top five, three days in a row to win the Bravado Verlierer on the Slam Truck in the LS Car meet from now until May 18th!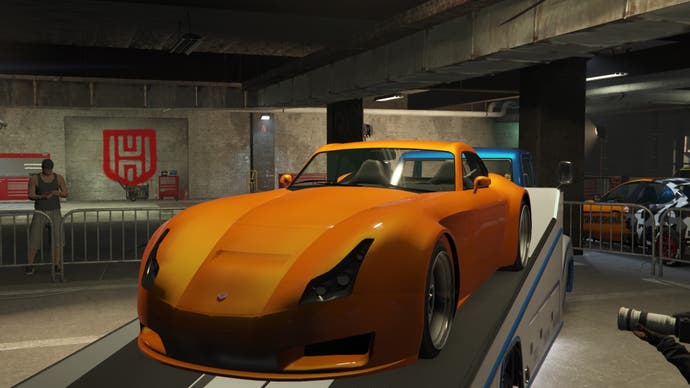 GTA Online LS Car Meet Hao's Premium Test Ride
Fancy driving around a track without worrying about paying the price when you completely destroy the car?
If you're on a PS5 or Xbox Series X/S, then head to the LS Car meet and (once you've bought a membership off of Mimi), test out Hao's Premium Test Ride this week which is the Grotti Brioso R/A.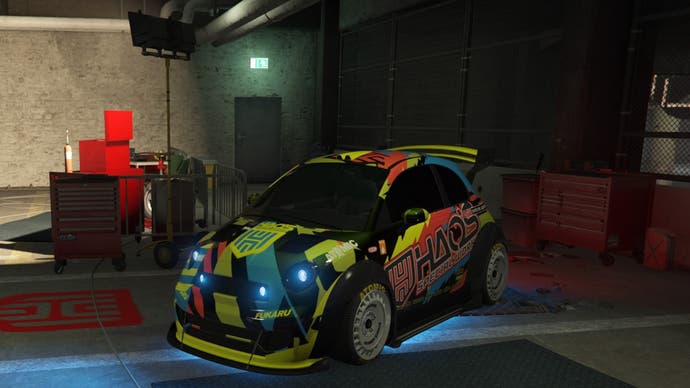 GTA Online Simeon's Showroom vehicles
Simeon has a brand new set of vehicles in his showroom and these are:
Declasse Tahoma Coupe
Dundreary Virgo Classic
Ocelot Locust
Willard Faction
Declasse Moonbeam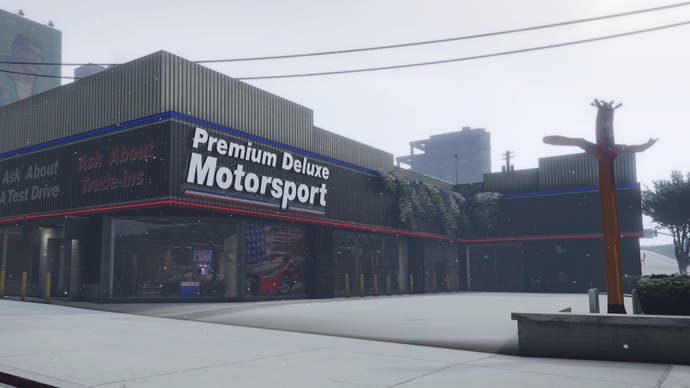 GTA Online Luxury Autos vehicles
You can buy the Ubermacht SC1 and the Grotti Visione from the Luxury Autos showroom this week.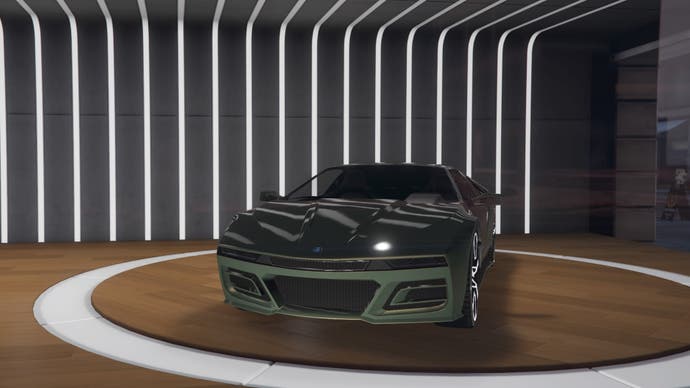 GTA Online Time Trials
Here's everything you need to know about the trio of trials in GTA Online this week:
RC Bandito Time Trial
To be able to start this time trial, you'll need to own an Arena Garage and have purchased the RC Bandito from the "special" option on Southern San Andreas Super Autos.
The RC Bandito Time trial is at Little Seoul Park this week. Beating the trial within the par time of 01:10.00 this week will earn you $100,000 for the first time, then only a few thousand dollars if you do it again. You still get some cash for failing to beat the set time as well.
HSW Time Trial
To start this type of time trial, you need own and be driving a HSW vehicle. This week, the HSW Time Trial is in Textile City.
Time Trial
The main time trial can be completed in almost any vehicle you own, so make sure to pick one that you know has the ability to beat the target time. These trials are only available to those of you on next generation consoles.
The Time Trial this week is at the Great Ocean Highway and if you beat the par time of 02:04.90, you can expect around $100,000 to be added to your in-game account. If you fail to beat the par time or if you beat it again after defeating it once, you'll still earn a handful of money for taking part.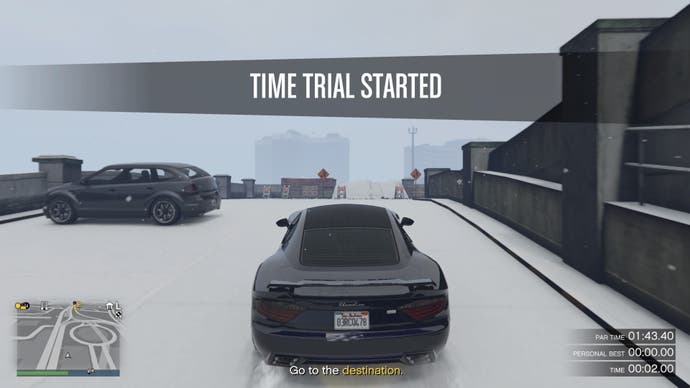 Remember, all of these goodies are only around until Thursday, 18th May and then a brand new set will take their place. So, if you see anything you like then grab your weapons, start your engines and dive into the chaos that is Los Santos.