Gorgeous watercolour adventure Dordogne finally arrives in June
On PC, PlayStation, Xbox, and Switch.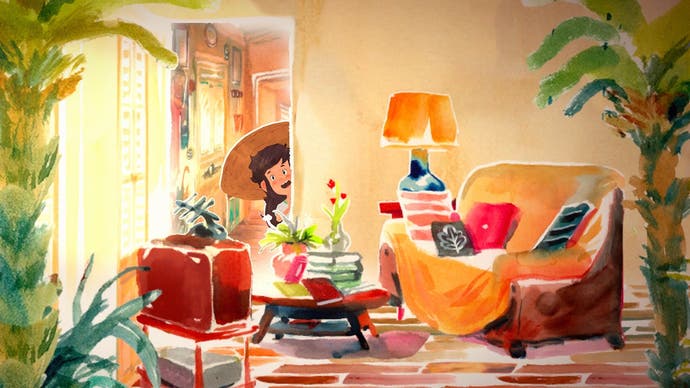 Dordogne, developer Un Je Ne Sais Quoi's gorgeously presented narrative adventure about long-forgotten childhood summers, finally has a release date and is coming to PC, Switch, Xbox One, Xbox Series X/S, PlayStation 4, and PS5 on 13th June.
First revealed back in 2020, Dordogne casts players as 32-year-old Mimi who, at the start of the game, returns to the home of her recently deceased grandmother in the titular French province, where she begins to reflect on the summers of her youth.
From there, the adventure splits across two timelines; in one, present-day Mimi explores her grandmother's home, rifling through souvenirs and solving puzzles, while ten-year-old Mimi faces her own challenges, from forest walks and climbing to kayaking and cave explorations.
As players explore the game's gorgeous rendition of Dordogne - all captured in delicate, handdrawn watercolour - they'll gather photos, sounds, objects, and words to combine into their very own journal that's unique to each play-through.
It's been a long old wait for Dordogne - it was initially expected to arrive in 2021 before gradually sliding back into this year - but Xbox, PlayStation, Switch, and PC players will finally get chance to explore its gorgeous world in a little over a month, on 13th June.